Welcome to
Maraya Sports Cards
Shop around our current inventory. Items listed for sale change regularly but feel free to e-mail us if you have any questions.
Permanent location at
Frank and Sons
Stop by and see me.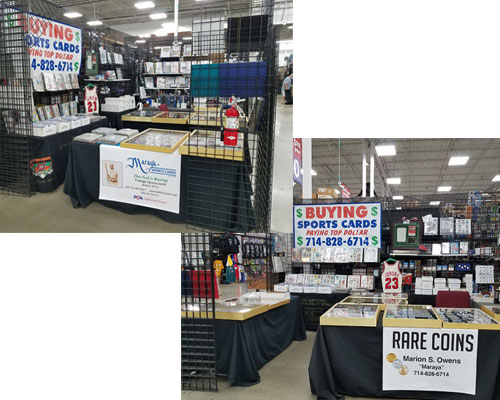 Always Buying
We are actively seeking to purchase sports cards in all conditions, ungraded or graded by PSA, SGC, BVG, single cards or sets, pre 1975. Give us a call to discuss what you have to sell at 714 309-8787.
Or visit us at Frank and Sons, Space #723.
PSA Authorized Dealer
We are proud to be an authorized dealer. We will be glad to assist you with your questions about your cards or if you wish to Buy or Sell cards. We are very collector oriented and collector satisfaction is our NO. 1 goal.